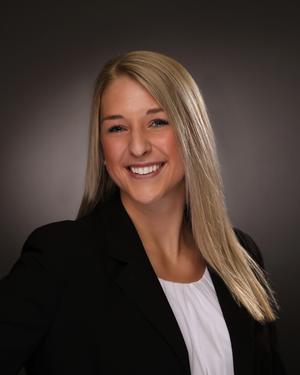 Registered Assistant
Allie is a Grand Island native where she grew up on a family farm just northeast of Grand Island and received her Bachelor's Degree from the University of Nebraska at Kearney. She started with Five Points Bank in 2015 and was recently promoted to a Registered Assistant for American Portfolios Financial Services in 2019. 
Allie is a member of Young Professionals sponsored by the Grand Island Chamber of Commerce and volunteers for Junior Achievement along with various other community organizations. She currently serves as the secretary of the Hall County 4-H Council. 
Outside of work, Allie enjoys helping out on the farm with her significant other, Nolan. She also likes to play volleyball, swim, garden, and spend time with her family and friends.